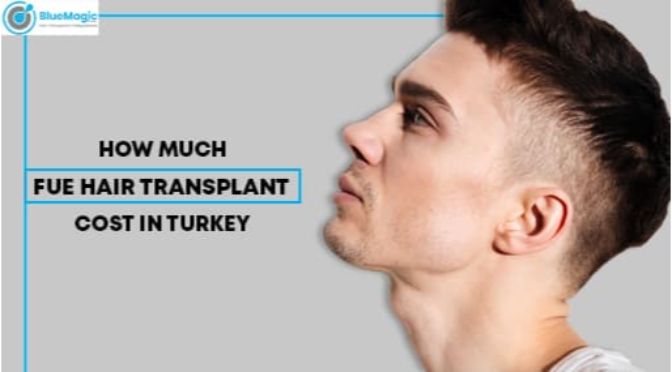 Jun 02, 2020
BlueMagic Group
How much does FUE transplant cost in Turkey?
Hair loss is one of the most prevalent issues people face due to which hair transplant procedures have gained maximal popularity. Medical centers are taking a leap into coming up with different and established hair transplant therapies by doing meticulous research to bring a faster solution for systematic regrowth of hair. Several people can regrow their hair, some even by being completely bald. From surgeries to other transplant therapies like PRP, the hair transplant industry never ceases to surprise potential patients. 
The entire process of hair transplant is different for different individuals. While some may opt for surgeries, others may opt for less complicated or non-surgical methods. One such famous hair transplant method is known as Follicular Unit Extraction. Most of you might be familiar with this therapy. Here are the fundamental insights on this therapy that may pique your interest. 
What exactly is Follicular Unit Extraction? 
FUE is a natural hair transplantation process that does not come with chemical-induced effects. It is a much safer and natural therapy that works wonders in regenerating the hair cells. The therapy does not offer an adverse reaction to the skin, which is one of the focal reasons why most patients opt for it. In this therapy, there are multiple steps that all combine to give you an excellent outcome. Undergoing each of these steps is extremely critical for encountering effective results. 
The whole therapy involves dealing and handling skin canals, also known as follicles. These canals play a chief role in creating a distinctive path for the hair to grow from the skin. Doctors gently open the holes to transplant your natural hair in the affected area. The transplantation process is complex and requires a significant amount of time for regrowing the hair naturally. 
How much does FUE hair transplant cost?
When it comes to FUE hair transplant cost, it ranges from anywhere between $4000 to $15000, depending on several components starting from where you live, the healthcare facility you choose, the type of procedure you choose, and the amount of hair you want to transplant. Needless to say, the Blue Magic Clinic provides FUE hair transplant therapy at the most affordable prices. They also provide accomodation costs for overseas clients, and have varied packages for their client's convenience.  
Steps of FUE 
The entire process of FUE is systematically divided into different steps as follows. 
Collection: The initial step of FUE is the collection. Here, different grafts of hair are extracted from the patient's skin. These graphite are gently gathered by experts to ensure that the patient doesn't experience any pain. 
Canal stage: The next stage of the FUE treatment involves the canal stage. In this procedure, canals, also known as holes, on the skin are carefully split for planting the hair for growing it. These canals have a substantially thin passage due to which passing the hair through artificial methods is next to impossible. Doctors and healthcare professionals thus streamline the process and widen the canal deliberately so that the process of transplanting the hair happens precisely, without encountering additional problems. 
Plantation: The last and final step of the FUE testament involves plantation. Here, the hair is solely transplanted in the relevant region to regrow your hair. The root of the hair is meticulously delivered inside the skin through holes, thereby sealing them. Once this is done, the entire surgery process is finished. 
Note that patients should avoid exposure to the sun for at least a minimum of 3 days. Moreover, they should also avoid performing activities like swimming or working out. Consult your doctor to know the exact recovery time required. 
Who should opt for this treatment? 
While FUE is an excellent hair transplant therapy, not everyone can opt for it. For those of you who are wondering who should opt for FUE hair transplant turkey therapy, read below. 
People with hair loss conditions 
It comes as no surprise that this therapy is best suited for people with partial hair loss. Today, most young adults and old people are encountering severe hair loss due to varied reasons. If you are one of these people, FUE hair transplant surgery is just the one for you. Hair is an integral component of boosting your self-esteem. FUE can help you regrow hair in different portions of your scalp, thereby making you look much more confident and presentable. 
People with a backward hairline growth 
Another category of people who should try out the FUE surgery is those with a backward hairline growth. There is no better way of fixing this condition other than utilizing the FUE surgery. 
People with bald spots 
Balding is one of the most severe and agitating conditions faced by several men and women. One of the chief reasons for the establishment of FUE was for treating balding hair. FUE can help you regrow the hair and even make it healthy if you're suffering from extreme hair loss. 
Nonetheless, it is best advised that you choose a reliable and reputed FUE hair transplant Turkey medical center. Blue Magic Clinic is a leading medical treatment center that offers the most promising services for hair growth, one of them being a FUE hair transplant. Make sure to consult your doctor to gain more insights on whether or not this surgery is best for you. 
Why choose the FUE technique?
FUE offers a wide range of benefits, starting from no loss of sensitivity, simple post-treatment care, constant hair growth, minimal invasion, and invisible scars. It is the perfect hair transplant treatment for regrowing your hair and making it much thicker and even healthier. 
If you are confused about opting for the FUE hair transplant treatment, we recommend you consider it. It is a harmless and natural therapy that involves extreme care and zero adverse effects to ensure that you encounter the most satisfying hair transplant FUE results.