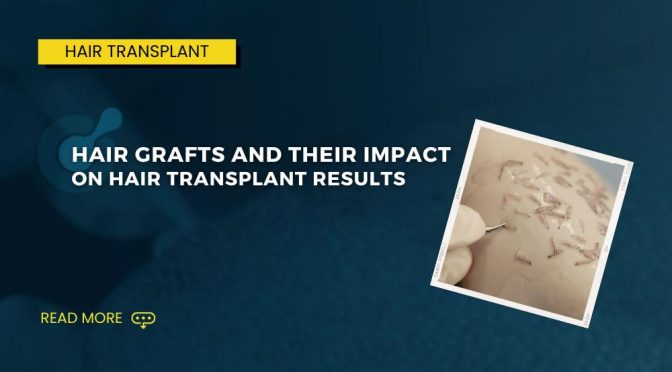 Oct 27, 2023
BlueMagic Group
Hair Grafts and Their Impact on Hair Transplant Results
Hair loss can have a profound impact on individuals, affecting their self-confidence, relationships, and careers. Fortunately, advancements in medical technology have provided options for treating, replacing, and restoring hair. One such option is a hair transplant procedure, which involves the use of hair grafts. In this comprehensive guide, we will delve into the world of hair grafts, their types, their importance, and how to maximize the results of a hair transplant.
Understanding Hair Grafts
When it comes to hair transplants, the term "graft" is commonly used, but what does it mean? In medical terminology, it refers to a piece of living tissue that is taken from one part of the body and transplanted into another. In the context of hair transplantation, a hair graft is a piece of tissue extracted from the back of the scalp, known as the donor area. It is crucial to note that a hair graft does not necessarily indicate the number of hairs it contains or if it contains any hairs at all.
There are different types of hair grafts, each with its characteristics and impact on the overall results of a hair transplant. They can vary in the number of hairs they contain, ranging from single-hair grafts to multi-hair grafts. The number of hairs in a graft plays a significant role in determining the density and coverage achieved during the transplant procedure.
Types
To better understand the significance of different types, let's take a closer look at the types commonly encountered during hair transplantation.
1. Single-Hair Grafts
A single-hair graft, as the name suggests, contains only one hair follicle. They are often used to create a natural-looking hairline and add subtle density to the frontal area. Single-hair grafts are typically finer in texture and are strategically placed to mimic the natural distribution of hair.
2. Multi-Hair Grafts
Multi-hair grafts, on the other hand, contain multiple hair follicles within a single graft. Depending on the individual's hair characteristics, they can range from two to eight hairs per graft. Multi-hair grafts are commonly used to add density to areas of the scalp that require more coverage, such as the crown or mid-scalp region.
It is important to note that the extraction of multi-hair grafts requires more surgical skill and time compared to single-hair grafts. Extracting them without damaging the individual hair follicles demands precision and expertise.
Their Impact on Results
The choice of hair grafts plays a crucial role in achieving the desired outcomes of a hair transplant. While some clinics may only extract and transplant single or double-hair grafts, others, like BlueMagic Group Clinic, prioritize the extraction of multi-hair grafts to maximize the number of hairs transplanted.
By focusing on extracting larger grafts, the BlueMagic Group Clinic has been able to provide patients with a higher number of hairs during a hair transplant procedure. This approach involves starting with grafts containing multiple hairs and gradually working to single-hair grafts. This method allows for a more natural-looking hairline while also achieving greater overall density.
How to Maximize Hair Graft Survival?
The success of a hair transplant heavily relies on the survival of the transplanted grafts. Several factors can impact their survivability, and it is essential to consider them during the transplant procedure.
1. Dehydration
Grafts are delicate and can only survive for a limited time in a dry environment. Studies suggest that grafts can survive for approximately 16 minutes in a dry state before they begin to deteriorate. To preserve and maximize their chances of survival, it is crucial to store them in a liquid solution, such as saline, during the transplant procedure.
2. Temperature Control
Maintaining an optimal temperature is another crucial factor in ensuring the survival of hair grafts. Keeping them chilled helps prevent damage and extends their viability during the transplantation process.
3. Oxygen Supply
When hair grafts are separated from the donor area, they are temporarily deprived of oxygen. Prolonged deprivation can result in grafts failing to function properly. Therefore, it is essential to minimize the time they spend without oxygen by efficiently transplanting them into the recipient area.
How to Determine the Number of Hair Grafts Needed for a Hair Transplant?
The number of hair grafts required for a hair transplant varies depending on the individual's hair loss condition, desired density, and the capacity of the donor area. Determining the appropriate number requires a comprehensive evaluation by a qualified hair transplant specialist.
1. Evaluating the Donor Area
The donor area serves as the source of grafts for transplantation. The number of available hair grafts in the donor area varies from person to person, depending on genetic factors and the quality of the hair. On average, an individual has around 6,000 to 8,000 hair grafts available for a hair transplant procedure.
2. Transplanting Multiple Sessions
In cases where a higher number of grafts is required, it is often recommended to divide the hair transplant procedure into multiple sessions. Transplanting too many grafts in a single session can jeopardize the viability of the grafts and compromise the overall results. By conducting multiple sessions, the surgeon can closely monitor the progress of the transplant and make necessary adjustments to achieve optimal density and coverage.
The Importance of Surgeon Skill and Experience
The success of a hair transplant procedure depends not only on the hair transplant techniques, the choice and handling of hair grafts but also on the skill and experience of the surgeon performing the procedure. A skilled surgeon understands the nuances of graft extraction, ensuring minimal damage to the hair follicles and maximizing graft survival.
When selecting a hair transplant clinic, it is crucial to consider the expertise and experience of the surgical team. BlueMagic Group Clinic, for example, prioritizes the extraction of multi-hair grafts and utilizes advanced techniques to achieve exceptional results. Their commitment to providing a lifetime of results is reflected in the time and effort they invest in each procedure, often spending 8 to 10 hours to complete a 2,000-graft hair transplant.
Conclusion
Hair grafts play a vital role in hair transplant procedures, determining the density, coverage, and overall success of the transplant. That's why understanding their different types, and their characteristics is important. Their impact on the final results is essential for patients seeking to restore their hair. By prioritizing the extraction of multi-hair grafts and employing skilled surgeons, clinics like the BlueMagic Group Clinic, can provide patients with superior outcomes. The choice of clinic and surgeon can significantly impact the viability and survival of hair grafts. Ultimately leading to a natural-looking and long-lasting head of hair.