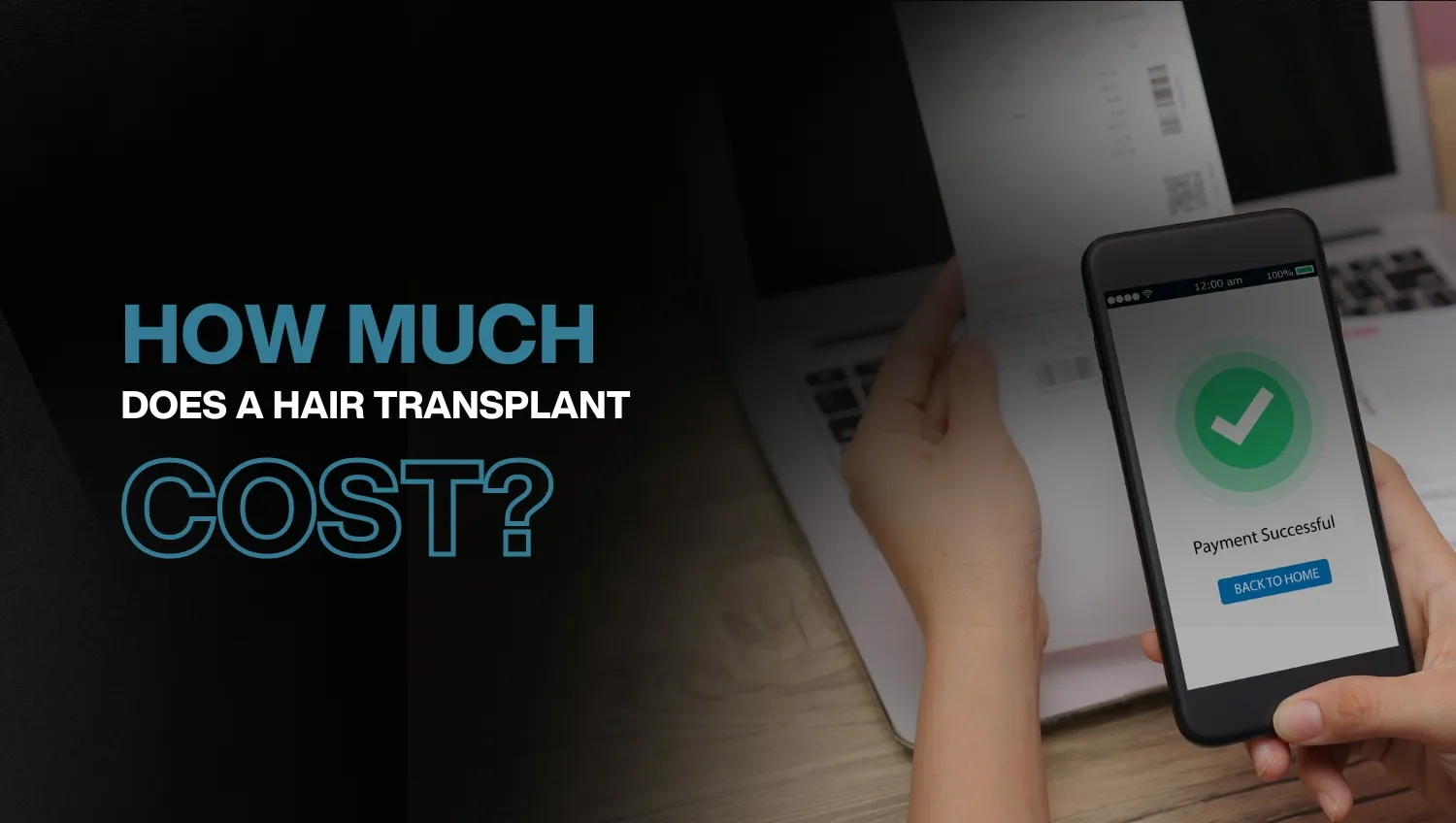 Dec 30, 2022
BlueMagic Group
How Much Does Hair Transplant Cost in Turkey in 2023?
The average hair transplant cost in Turkey is $2,100. In certain circumstances, it may exceed $4,800. Check out the prices for various types of hair transplants given by Turkish clinics below:
| Type | Price |
| --- | --- |
| FUE Hair Transplant | $ 1,500 |
| Organic Hair Transplant | $ 1,400 |
| Unshaven Hair Transplant | $ 1,300 |
| Afro Hair Transplant | $ 1,100 |
It should be noted that the prices shown are tentative. They are focused on a certain number of grafts. 4,000-4,500 grafts are often priced 30-40% more than the pricing stated above.
In Turkey, the average cost per graft is between $0,8 and $1,2. Most Turkish clinics, however, provide package rates that cover the cost of up to 4,500 grafts. That implies the cost of 2,000 or 4,000 grafts will be the same.
In Turkey, a 3000 grafts hair transplant cost ranges between $1,800 and $2,100. It should be noted that the hair transplant cost in Turkey is determined by the type of treatment chosen.
On the other hand, 5000 grafts hair transplant cost can come around between $2,500 and $4,300.
Average Cost of Hair Transplantation Per Country
The most advanced hair restoration clinics in Turkey provide the highest quality of treatment and have established extremely high standards for hair transplant treatments.
The cost of a hair transplant varies greatly between countries. For example, the cost of this surgery in the United States ranges between $4,000 and $15,000. 
Traveling to another nation with the lowest transplant fees for hair transplantation might save you up to $10,000-$12,000.
The best hair transplant in Turkey costs around $2,500 on average, $3,400 in Mexico, and around $4,000 in Thailand. 
Check out the chart below to compare typical hair transplant prices throughout the world.
| Countries | Average Price |
| --- | --- |
| Turkey | $ 2,100 |
| Mexico | $ 2,600 |
| Ukraine | $ 3,200 |
| Czech Republic | $ 4,500 |
| Poland | $ 4,500 |
| Thailand | $ 5,600 |
| Lithuania | $ 5,600 |
| South Korea | $ 6,600 |
| Germany | $ 7,400 |
| UK | $ 12,000 |
| USA | $ 12,000 |
Factors Affecting Hair Transplant Cost In Turkey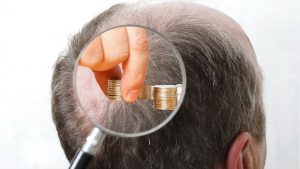 Turkish hair transplant clinics have relatively low procedure costs. However, prices may vary by 20-30% in different clinics throughout the country and even within the city due to the following reasons:
There are several doctors and hair transplant clinics in Turkey. The fees for these doctors vary greatly. The price list has the most sought-after and skilled surgeons on the top with highest fees. 
Before making a decision, it is advisable to investigate the reviews and history of physicians or clinics.
Clinics with appropriate local and international certifications are always working to improve their services and upgrade their equipment. 
Because it necessitates additional investments, the rates are generally 10-20% more than the less reputed clinics.
In Turkey, hair restoration clinics regularly provide time-limited discounts. It is possible to receive a hair transplant at discounted rates at an authorized clinic conducted by a top surgeon by closely monitoring them. 
Although most clinics provide all-inclusive packages, some charge per graft. It is important to understand the maximum range of grafts in order to determine how much you will pay.
Hair replacement techniques vary greatly. Some are sophisticated, and special materials are used at an additional expense. The cost may vary significantly depending on the technique and materials used.
Accommodation in a 5-star or 4-star hotel is available as part of all-inclusive packages. You can save money by staying in a 4-star hotel, or you may go for the added luxury of a 5-star hotel.
Why are Turkey's Hair Transplant Packages More Popular?
Hair Transplant In Turkey Is Inexpensive
When it comes to hair transplants, Turkey is the most economical country in the world. If you want to get a hair transplant in Turkey, you need a budget between $2,500 and $7,500, which covers your accommodation and transportation charges. 
In other countries, the FUE hair transplant surgery might cost between $8,000 and $30,000.

More Advanced Hair Transplant Techniques
Turkey is home to some of the best hair transplant centers. FUE (Follicular Unit Extraction) is the most often used hair transplant treatment because of its short recovery time, lack of visible scars, and quick healing.

Most Affordable Hair Transplant Packages
Hair transplant clinics provide a choice of packages to medical tourists for their convenience. In Turkey, hair transplant packages range from $1,200 to $2,000, depending on the surgeon's expertise and skill. 
The package includes free airport transfer to the hotel, free stay in reputable hotels, free touring in Turkey, and, depending on the package, free lunch and dinner.
BlueMagic Group Clinic patient timeline
At BlueMagic, we attentively schedule your days in Turkey. Taking into account your routine and schedule; here is a quick timeline for you to read:
1st Day – Your Arrival
When you arrive in Istanbul, Turkey, a private vehicle will take you to the BlueMagic clinic as scheduled for a set of blood tests and a medical interview. 
Once your tests and interview are over, the driver will drive you to the hotel. You have the entire day to unwind.
2nd Day – Hair Transplant
Before beginning the transplant surgery, our hair analyst will do a thorough examination of your hair. This will be performed by a competent team of specialists. Your therapy might take 6 to 8 hours to complete. 
After the treatment, you will be able to spend the rest of the day at the hotel recovering and relaxing.
3rd Day – A Day For Yourself
When you wake up in the morning, you will not be required to go to the clinic; instead, you will be free to take a tour of Turkey's lovely city and enjoy everything it has to offer. There is so much to do in Istanbul, Turkey. 
From Turkish Delights to stunning views; there is magic at every turn. Don't forget to pack for your departure the next day!
4th Day – Your Departure
Once again, the vehicle will pick you from your hotel and bring you to the BlueMagic Group. Then, the doctors will guide you with a professional hair wash while showing and discussing the method of washing hair for the following two weeks after your transplant. 
You will be prescribed medicines that you must take for the following ten days. Later, the vehicle will take you back to the hotel room so you may rest and pack your items before departing for the airport.
Conclusion
There is no debate about it: hair transplants are not cheap. So, if you decide to invest in a hair transplant, do your research beforehand. You can obtain numerous consultations to get a sense of pricing and to pick the ideal surgeon for yourself. 
Just keep in mind that finding the best hair transplant clinic, even if it is a little pricey, can help you achieve the greatest possible outcomes for your hair transplant.